Memorials and Stories
---
Shaken Baby Syndrome (SBS)
From Pamela S. Rowse, grandmother of Kierra

In March of 1997, my 14 month old granddaughter, Kierra Ashlie Danielle Harrison was shaken and slammed to death while in the care of her licensed day care provider. Kierra had been at this home daycare only two weeks. We learned during the preliminary hearings that the provider had been given a license in spite of previous child abuse charges against her.

Kierra survived in the Pediatric Intensive Care Unit for approximately 3 days. When her brainflow studies demonstrated no flow, she was declared and then became a "donor" waiting for a recipient that was suitable. That evening, as I walked down the long hall to the elevator with her, as she went to the OR, I made a promise that her Nana would do everything in her power to prevent this from happening to another child. We learned a year later that her heart went to a baby in California, her liver to a baby in Utah and her kidneys to two adult men in Texas, both with families.
Following Kierra's death, I set out to research about Shaken Baby Syndrome and Abusive Head Trauma. I researched child care regulations and licensing and monitored for trends and other cases. I was horrified by what I found. My Guardian Angel Kierra, helped me make the turn in the fork of the road and fulfill my promise to her, I became an advocate.
While maintaining constant contact with our District Attorney's Office, I initiated avenues for change in our local child care licensing system. I became a member of the Nevada Women's Leadership Council to help impact legislation on a National Level. I became an active member of the "Families of Murder Victims" organization locally, and assisted particularly with families of babies or children that were murdered in their grief and their legal battles. We helped to gather people to attend trials and hearings to support the victim, since rarely do you see that in our courtrooms. The pews are filled with supporters of the perps and the victim becomes just a number without a face or a life.
The Kierra Harrison Foundation for Child Safety was formally formed in April of 1998 and received it's 501c3 designation in May of 2000. In the meantime, I was appointed to the Board of Directors for the National Shaken Alliance and Co-Founded the National Shaken Baby Coalition.
Family support networks were established for families experiencing child care deaths, shaken baby deaths, legislative issues in their own states, legal/judicial or law enforcement obstacles.
I began assisting DA's in other states with materials and information related to the most recent clinical news on the subjects. I assisted families with analyzing their local child care regulations and identifying avenues for them to pursue when the system was not helping.
In December of 1998, the woman accused of murdering Kierra was convicted of 1st degree murder. She was sentenced in February of 1999, after much fighting, including a demonstration on the Court House steps to prevent "bail pending appeal", we received a life with a possibility of parole in 20 years.
In December of 2000, five death by child abuse cases were reviewed by the Nevada Supreme Court. Three of the cases were overturned on jury instruction technicalities related to the option of "Involuntary Manslaughter". All three cases were Shaken Baby Cases, which to me represented a lack of understanding about SBS and the violence that it takes. It also meant our Nevada Supreme Court Judges didn't think SBS was child abuse.
In February of 2003 with the help of my State Assemblyman, our local DA Chief of Crimes Against Women and Children and local physician and law enforcement, I introduced legislation as an addendum to our statues on child abuse defining SBS as child abuse. Sadly it did not leave the Assembly Judicial Committee floor, but we will try again in 2005.
We continue to do educational programs for teens and young parents, health care providers, EMS and many other levels on Shaken Baby Syndrome, Child Abuse and the horrors that it leaves behind.
In October of this year I will be speaking at a National Critical Care Nurses Conference on Domestic Violence and Child Abuse/SBS.
We spread the word far and wide with appearances on the Maury Povich Show, The Geraldo Rivera Show, MSNBC Issues Live, U.S. News and World Report, Court TV and many others. The media can be a very cruel factor when it comes to victims, particularly when those victims are babies or children as they don't hold the same rights in our system as adults. We have to have people who are willing to speak up and defend their rights and support the families that are suffering because of death or disability.
Website
---
UpDate on Austin Haver, October 31, 2003
From Colleen Miller, mother of Austin Haver:
I had previously posted a memorial to my son who was killed January 25, 2003 from a back over death from an SUV vehicle. Nine months later I am now involved in a crusade which I call "For: Austin." I am channeling my grief in a positive and productive manner to save other children from this fate. I am advocating for a law so that such vehicles as SUVs, trucks, vans & mini-vans will be equipped with a back up safety device such as a sensing device or back up cross view mirrors. I am now involved in educating parents of small children and drivers of big vehicles about the dangers associated to kids around cars.
For Austin I will not stop crusading for this law. I vowed on my son's grave that I would help prevent other children dying from back over death. I have many supporters for the law and the crusade. I do speaking engagements to facilities involved with children. "For: Austin" is a slow process and a struggle, but I will not give up the cause. I can't! I am just a mom who lost her 4 year old son, but I will make every effort I can for Austin and other children. I do not want Austin's death to be in vain. I do not want other innocent children to die as my son did. I urge any parent or family member who has lost a child to receive counseling.
Sincerely,
Colleen Miller
Lima, Ohio

---
Child's Tragic Back Over Death
This memorial was created in memory of my 4 year old cousin Austin Haver. He was killed when a Jeep Grand Cherokee backed over him. Austin was more than a cousin to me. It is hard for me to describe exactly how I felt about him. He meant the world to me. I spent almost everyday I possibly could with him and his 3 year old sister Jessica. Austin's mother is my mom's twin sister. I am really close to my aunt. At times we shared the joys of raising Austin and Jessica. Austin loved life and was ready to help anybody and everybody. Anybody Austin met he loved. He loved to play in the snow and wear his snow boots. He also loved to go to Headstart. Austin brought joy to everybody's life. I was babysitting Austin the day he was killed. Sometimes I wish I could go back in time and do something different but honestly there's not much I could change about that day. I want other parents and babysitters to know how important it is to constantly watch over children. I have watched many other kids and never thought someone that I loved so much could die such a tragic death. Me and my Aunt hope in the future we can educate people about the seriousness of having kids around cars. Austin wasn't left unattended. I took my eye off of him for a second to get his little sister out of the back seat. I could see the car beside mine backing up so I yelled at Austin. He turned his cute little body and smiled at me. Seconds later, he was knocked down by the SUV. Then the driver proceeded to back up and backed right over my cute cousin's little body. Then he finally stopped and pulled over him. It broke my heart to lose my cousin. Austin was my buddy. I called him buddy almost everyday of his short life.
Austin gave me a nickname. It is Bebpe. Now everybody calls me Bebpe--Austin's mom and his sister Jessica and everybody else in our family. I hope after reading this people can see how important it is to watch over children at all times.
RIP Austin Gordon Haver, My Buddy
Love Always Bebpe

Beth Hendricks
Cousin of Austin Haver
July, 2003
---
My son, Austin Haver, age 4, was killed January 25, 2003. Austin was killed when a Jeep Cherokee backed over him. The driver did not see him and Austin did not realize he was backing up.
My niece, who was 19 at the time was babysitting for me. I had asked her to get me a gallon of milk. She went to the convenience store gas station and parked in a spot next to a jeep. Austin was in the front and his 3 year old sister, Jessica was in the back seat. Austin opened the door himself while my niece was getting Jessica out from the back. Austin walked behind the jeep and the driver backed up knocking Austin to the ground. The driver kept on backing up and ran over his body.
My niece was yelling at the driver, who paid no attention. The driver did stop with the rear left tire on his head. By then a crowd gathered and the driver pulled forward, again driving over Austin's body. My 3 year old daughter saw the whole accident too.
Austin had no vital signs on the scene. He lay lifeless on the parking lot pavement. The driver, who was 21, did not get cited. Austin was pronounced dead 45 minutes later.
The morning Austin was killed he gave me a kiss and hug telling me he loved me and to have a nice day at work. I never thought those would be his last words to me. Austin was attending pre-school and was very eager to learn. Austin and his sister, Jessica, had not seen their father for 15 months (their father chose not to see them). Austin's death taught me that life is too short.
Jessica is now in child play therapy because of the accident and I see two grief counselors. As I deal more productively with my grief, I vowed to Austin's grave I would fight for other small children so this kind of accident would not happen. I feel for Austin, I have to make changes in his name. To make something positive out of a negative.
I began making goals, and researching. The driver had just recently contacted me with a letter wanting to help me in anyway he could. My thought is that with his help we together can help make a difference. We both can heal through our endeavours too.
I urge parents and others to seek grief counseling and to focus their anger into something positive. Also, I urge parents and all others to get the word out in their communities of the dangers to children of autos backing over them.
I never thought it would happen to a child of mine. I now know the reality of this danger and believe the statement that life is too short.
Colleen Miller
Lima, OH

Information on young children and back over injuries
---
Legislative Changes Needed: Recreational Use Governmental Immunity Laws
Issues at Hand: Minnesota Governmental Immunity Laws, Minnesota Statutes 2001, Table of Chapters, subdivision 6.c Water access sites, and Parks and recreation areas., subdivision 6e.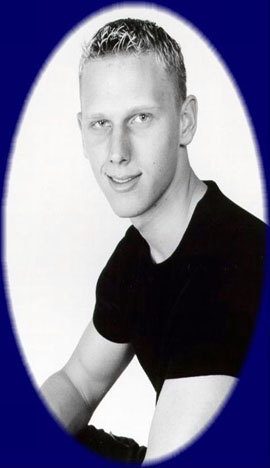 Basically and Simply - There are governmental immunity laws that date back to as I have been told, "When the Kings ruled the world and nobody could sue the king". Basically you cannot sue a governmental employee or an employee acting on the behalf of a government. Most basic simple for us in the state of Minnesota, we cannot sue a lifeguard that is patrolling a public beach that is owned by the city for not doing their job.
My story, and please forgive my rambling, I have not yet been able to compile a "non" rambling version, so please bear with me. My 16-year-old son died, at a public beach owned by the city of Chanhassen, Minnesota and patrolled by lifeguards contracted via the city of Minnetonka (MN) Community Education.
I lost my 16 year old son on June 21, 2001. He died as a direct effect of lifeguard negligence. My son cried for help and his eldest brother (21) also tried to help him and cried for help, yet the lifeguards responded with, "He is joking with us" and "stop messing around" and "knock it off."
Yet the immunity laws that are more than prevalent in many states, including Minnesota, prevents us from holding them accountable for their actions. Or in this case ....IN...ACTIONS....
What if....
They immediately responded?
would my son be alive.... well, facts say, and there are a number of published studies available regarding the drowning process...
The drowning process takes from one to two minutes to start taking water into the lungs (note: during this time his brother was screaming for help). After approximately four minutes, brain death starts to occur and usually is completed by the end of six minutes. This is the normal process in water temperatures similar to the one in which my son drowned. There have been numerous studies done showing this actual drowning process so it is a fairly scientific, documented process.
What is the representation of a lifeguard? GUARDIAN of LIFE, hence the name??? Yet in some states they can sit on a the throne and not do anything, they can judge a person? Why? How can the government provide such protection, how can we give such a false sense of security to our general public? What did you think of the job of a lifeguard prior to reading my statement???? I would say that the majority of the public states they felt as I did, that any lifeguards on duty are there to protect us and that we can depend on them.
The crux of my issue resides in the fact the lifeguards told my son to knock it off and quit messing with them (all certified via their own police statements). In addition their statements say "they looked the type." However, due to strict immunity laws in the state of MN we cannot sue them. We are trying to pull each and every loop-hole available, but not getting much luck.
Please note, my goal is to make CHANGE, it is completely ridiculous that the lifeguards can essentially sit there and not do anything to help, yet cannot be held accountable.
If I could sue or make changes in the lifeguard requirements I would. I am amazed that to become a lifeguard all you need to be is 15 by the time of your last lifeguard training. My son was 16 and I cannot fathom him really BELIEVING the job of a lifeguard is exactly that - A GUARDIAN OF LIFE!!!
One of the lifeguards who eventually went to rescue my son was just over 16 and she panicked, she could not perform her job as to the requirements in lifesaving.......
In addition, the city of Chanhassen, Minnesota has a statue that talks about:
Sec. 6-28. Swimming rafts, ski jumps, diving towers, etc. (a) Swimming rafts may only be located directly in front of a lakeshore site owned by the raft owner or with the written approval of the owner of the lakeshore site. All swimming rafts shall meet the minimum standards in this subsection. Their size shall not exceed one hundred forty-four (144) square feet. Swimming rafts shall project over the water surface not less than one (1) foot and not more than five (5) feet, measured vertically, above the surface of the lake. Swimming rafts shall not be located in areas with a depth of less than seven (7) feet. Swimming rafts shall be reflectorized as provided in subsection (b). Their distance from the ordinary high water mark shall not exceed one hundred (100) feet.
(b) Swimming rafts, ski jumps, diving towers and other structures surrounded by the waters of any lake, whether floating or on posts, shall be lighted with a light visible in all directions, or have attached thereto sufficient reflectorized material so as to reflect light in all directions. The material shall be capable of retaining eighty (80) percent of its dry weather reflective signal strength when wet. (Ord. No. 73, §§ 3.06, 3.09, 7-11-83; Ord. No. 109, § 1, 9-29-89)
YET THIS ORDINANCE EXLUDES ANY PROPERTY OWNED BY THE CITY -- THE FLOATING DOCK MY SON WAS SWIMMING TO WAS 225 FEET FROM SHORE... how can they make such an ordinance? This is another area I want to change.... A POSITIVE NOTE IS THAT THEY DID NOT PUT THE DOCK OUT THIS YEAR!!!!
My request for assistance from each and everyone of you is to watch my website for information about when my bill will become due for signing and to review your own cities and lifeguard regulations, take charge, ensure that any child in your community will be safe when lifeguards are on duty, don't presume they are prepared to protect the children you are with, don't presume they are able and willing to protect you, after all, most of them may be children and you may even have children their ages, how confident do you feel they are able to save your childs life???? Don't EVER, EVER assume the lifeguards are watching your child, I have read way too many stories of children dying after assumption the lifeguards were watching your child.
If you see a lifeguard who is not doing their job, who is talking to the boys or the girls, be sure to talk to their supervisor and inform them. Proper lifeguarding should include switching positions every 15-20, minutes so as to not get stuck in a dull-drum or comfortableness of looking at the same area, over and over and over. Have you ever tried watching the same area for more than 15-0 minutes, try it, you will see yourself and your comprehension of what is going on around you will dissenigrate the longer you are in the same positon.
Please, Please, Please, be aware that my son was 16 years old, he was 6 foot 2 inches tall, 178 pounds. He was a football player and was a top Shot-Put and Discus thrower for track and field. He was more than extremely athletic and healthy. Thank you.
Please note, you may also visit my son's website.
Melissa Fischer
In Memory of my son Chris

---
Super Trauma/Super Surgery
In 1979 at the age of 21, I was involved in an industrial accident where I received a head injury. Several months after this head injury I began to have unexplained symptoms. I would hallucinate - events from my past would appear in front of my eyes and I would recognize them. I had terrible dry heaves. I began to see doctors who could find no explanation for these horrific events that now took over my life. Doctors performed every test imaginable, but with no results. Then in 1988, nearly a decade after my first head injury, I was working up on a deck some 6 feet from the cement floor, when I experienced a gran mal seizure. I fell back head-first causing numerous injuries including a second brain injury with a subdural hematoma. In 1990, I finally began to get some answers. In the period between the two head traumas (1979 to 1988) when I was hallucinating and dry heaving, I was having complex partial seizures. Doctors have estimated that I had over 35,000 of these seizures.
The 1979 head injury had given me epilepsy that was undiagnosed for 11 years. Not one doctor ever asked me if I ever had a head injury. I hade emotional problems, mood swings, nightmares, and a balance problem. I took 3 antidepressants and anticonvulsants daily. In July of 1998 I was walking down my street with my wife when I suddenly lost my balance and fell on my right arm. It was fractured so severely that I was in surgery for 12 hours. They had to drill 4 pins into my bone coming up through the skin all hooking to a metal bar for some 90 days.
In the last week of February of 1999 I thought I had a cold in my neck, so I put hot and cold packs on it for about a week. I began to notice that my left arm was going numb and was losing strength. My doctor ordered an MRI of my neck. When he received the results of the MRI, he immediately phoned my wife and I and said to get to his office as soon as possible. When we arrived he told me to sit down that he had terrible news! He pointed out that vertebrates C-4 C-5 C-6 and the disc for C-7 had degenerated away so badly that he did not know how my neck did not break when I was standing. This was from my 2nd TBI accident 11 years earlier. He ordered emergency surgery. I was 3 weeks from being in a wheelchair for the rest of my life, or worse. In March of 1999 doctors performed the surgery, removing what was left of the degenerated vertebrates, and replacing them with 3 inches of bone taken from my left leg. I had to sit and sleep in my living room chair for 90 days. I had to be sponged bathed for over two months. I wore 6 different neck braces for over 6 months for 24 hours a day, 7 days a week.
In the year 2000, we got another answer to a problem that I was experiencing. We discovered that my balance problem was being caused by the horrific condition of my neck. Doctors were not sure how much or if any of my spinal fluid could circulate, causing the balance problem and unexpected falling.
Several months after the cervical surgery I still could not speak right. My voice was very hoarse because the operation had put a lesion on my right vocal cord. In August of 1999 I had to have laser surgery on my vocal cords to help my voice return to normal. I thank GOD everything worked. Both operations came to $160,000, a small price to pay to be wheelchair free. I have always said:
`A Head Injury Comes With A Life Sentence!!!'
P.S. Head Injuries disable more people than every other disease combined!!
Every 15 seconds there is a head injury.
This story is also posted on the search engine Yahoo. You can reach it by typing my name in the search box.
Blaine Stanziana
Pittsburgh Pennsylvania
---
Drinking and Boating/Diving
On August 7, 2001 I was a happy-go-lucky, cheerful wife of my loving 27 year old husband, and almost one year old son, as well as 7 months pregnant. Life couldn't have been any better. We were happy, healthy, financially stable, and planning our son's first birthday in 5 days.
After work on August 7th, I picked up my son from day care and began feeding him supper when I got the phone call that would change my life forever. I was told by one of my husband's friends to go to the hospital ER department as he had been in a boating accident.
I rushed to the hospital only to find out that my husband had been on a pontoon boat with some friends, had too much to drink, and dove into 3-4 ft of water. He broke his neck and suffered a complete spinal cord injury, resulting in quadriplegia.
The healthy, happy man I knew had in an instant become totally dependent on others for all of his cares. While still reeling from the shock and immense pain/loss of that, I was faced with raising my son and unborn child alone. To make matters even more complicated, financially I am alone also as all of his disability wages will go to his care both now and in the future.
After much painful decision making and 12 weeks spent near his bedside as often as possible, the decision was made that it was best for him to go to a Group Home as I could not take care of him, the two children, and hold down a job.
The loneliness is the hardest thing to get over, even with all of the wonderful family and friend support. I feel as though I am a "pseudo-widow", the closest to being a widow without actually being one. I am just trying to take it day by day and make a good life for my children - God give me strength!
Please, drinking and boating/diving is so dangerous! Educate everyone you know!
Stacey Reese
Menasha, WI

---
Living With Spina Bifida
I grew up with a birth defect known as spina bifida, a disability that affects my sense of balance, causing me to walk with a limp. Not only does it affect the function of the legs, but it also has an impact on the kidneys, causing them to deteriorate.
The disability has had its ups and downs. As a young child, I can remember the way other children would look at me and stare because of the way that I walked. There were many times that my schoolmates would laugh at me and call me names simply because of their lack of understanding of why I was a little different, especially back in the mid 70s and early 80s. Children then were just unwilling to take the time to learn why one of their classmates might walk, speak or seem noticeably different from themselves.
Now that I am an adult, I have noticed that the stares and names have begun to fade and judgments that once were negative have begun to turn toward acceptance. The signing of the ADA has played a great part in breaking down some of those barriers that, as a child, left me to fight a war that seemed to have no end. Now I look beyond what I can't do and focus on what I CAN. I have learned that limitations open doors that have been closed, showing other ways to meet our needs. I have always looked at life as a challenge, grasping each obstacle with open arms. There is nothing in this world that comes easy. I must stand tall and look forward, to be ever so ready for what still lies ahead. People often feel sorry for those who were born with some type of disability. But their compassion is misplaced. Yes, I may not be able to run as fast or perform certain tasks, but my disability gives me a better look at life and all that's around me. I want to be seen not as a disability but as a person who has, and will continue to, bloom. So I decided to become an advocate on behalf of disabled Americans, to fight for our rights that for so long have been ignored. I feel that it only takes one powerful voice to change the minds of many nations, and as long as I have a mouth to use and a mind to think I will continue to work to bring peace upon the disabled community.
Robert M. Hensel was born in Rota, Spain in 1969. Currently a resident of Oswego, NY, he is an international poet-writer. On October 1st of 2000, Robert was honored when the mayor of his home town declared a week for the disabled, "Beyond Limitations Week", in his name.
---
On June 28th, 2001, my husband Michael Joyner was killed while riding his motorcycle on the Belt Parkway in Brooklyn. He was only 26 years old and he left behind his 18 month year old daughter, Tiffany.
He was riding a very powerful bike with a large engine which is called a "jet bike" on the street. Young men love to ride them for their speed and power. When they are riding a motorcycle there are no airbags or seatbelts to protect them on the road. I feel that these bikes should not be produced because they are too dangerous. Although motorcycles make up less than 2% of all registered vehicle, they account for 6% of all traffic deaths.
Maribel Joyner
New York
---
DWIs: The Need for Legislative Action
Bryce Templeton, M.D, M.Ed.
On January 29, 1996 at 4:30 in the morning, my wife awakened me with the frightening exclamation that someone was knocking on our front door and that two red-flashing police cars were parked at the curb. The Radnor Township police had come to tell us that 6 hrs earlier, our son, Jim, had been killed in a crash. Jim had died almost instantly. At that time, our son was 34 years old and was completing his last two months of medical school at Jefferson in Philadelphia. He had just finished interviews for a possible residency at Lancaster General Hospital and was returning to a rural family practice assignment in upstate New York.
At the time of the fatal crash, Jim was driving 59 mph with his seat belt in place and no intoxicants in his blood stream. He was following behind another car on Interstate 87 headed north along the Hudson River, and had just started to move into the left passing lane. A 54-year-old man who had had two DWI arrests within the previous five months and with a blood alcohol level of 0.17% entered the wrong side of the interstate 3 miles farther north, accelerating to over 70 mph. After three miles of ignoring the flashing lights and persistent honking of many terrified drivers, the drunken driver crashed head on into my son's car. The drinker also died.
After a year or more of acute grief, I began to read the relevant research literature. I became progressively more concerned and angry about the prevalence of alcohol-impaired driving, especially the problem of recidivism among drivers with suspended licenses and the relative lack of legislative action to implement proven programs.
About two years ago, I was encouraged to contact a state legislator about the progress of legislation here in Pennsylvania. Following several telephone discussions with a legislative staff member, I was invited to testify at a hearing of the House of Representatives Judiciary Committee's Task Force on Driving under the Influence. When I saw the meeting agenda, I was puzzled and disturbed. It included: the president of a Canadian-based traffic research organization; the director of Anheuser-Busch's Consumer Awareness and Education program; the manager of alcohol issues for Coors Brewing Company; two salesmen promoting a new breathalyzer; and me. The researcher's presentation was lengthy, but well organized and informative, but I was troubled by his conclusion that the state needed to focus on that small group of repeat offenders, a conclusion which seemed at odds with the epidemiologic data of progressively increasing risk of crashes beginning with relatively low blood alcohol levels. I was worried that the researcher's conclusions might have been influenced by his substantial funding from the alcohol industry. Representatives from the two breweries described their media campaigns. The following is a summary of the recommendations outlined in my brief testimony.
"Nationally, over the past decade, impressive progress has been made in reducing highway deaths and, in particular, deaths and injuries related to alcohol-impaired driving from 24,050 alcohol-related fatalities in 1986 to 16,189 in 1997. Just three weeks ago [March, 2000], the National Highway Traffic Safety Administration (NHTSA) announced further but modest reductions in highway deaths. But the mortality totaling approximately 15,000 - 16,000 deaths per year, seems outrageous to me. Little progress has been made since the early 1990s in bringing about further reductions in alcohol-impaired fatalities here in Pennsylvania. License suspensions have helped enormously but are clearly not enough. Many drivers with suspended licenses continue to drink and drive and kill and maim.
Recommendations for the Legislature:

Allowable blood alcohol levels: Our current allowable blood alcohol level of .10% is way too high. First, various experimental studies including those with driving simulators, show that impaired driving begins with levels way down around .02% to .04%. Second, studies of crashes show the risks for fatal crashes begin to increase at about the same blood alcohol levels. Please reduce the allowable limit to at least below .08%.

State-wide data bank: The federal government has a data bank on impaired drivers which seems to be effective in screening commercial operators. But so far, police do not have access to this data bank in evaluating DUI arrestees. In the case of our son's death, if there had been such a data bank and the Vermont police had had access to New York City data on impaired drivers, our son might be alive today. Pennsylvania needs to show initiative by providing a mechanism to assure that our police officers will have ready on-site access to prior DUI records for each DUI arrestee.

Impoundment of cars: Several states and municipalities have begun to adopt more aggressive impoundment programs. Studies of these programs in California and Ohio show evidence of significant reductions in the number of vehicle crashes and subsequent citations [NHTSA's Tech Reports, #180 & 214] . We need a mechanism to require police officers to impound, temporarily, the cars of alcohol-impaired arrestees.

Mandated evaluations of alcohol-impaired injured drivers: Multiple studies dating back over the past 30 years show that our hospitals, including the most prestigious academic health centers, provide good medical and surgical care for alcohol-impaired injured drivers. But after successful treatment of a driver's injuries, the trauma team discharges the patient from the emergency room or from the hospital and never refers the driver for an evaluation of alcohol dependence [e.g., Mayo Clinic Proceedings, 2000] In one report, one driver was injured twice in one year with both crashes involving fatalities for a total of four young people killed. When Pennsylvania licenses a hospital, the latter should be required to show evidence that all alcohol-impaired injured drivers are referred for evaluation and possible treatment of alcohol dependence.

Increased available mandated alcohol treatment programs: In addition to the impressive work of Alcoholics Anonymous, there is growing evidence of the effectiveness of a variety of treatment programs for alcohol-dependent individuals. Mechanisms need to be made available to refer convicted alcohol impaired drivers, whether injured or not, for evaluation and, as appropriate, for court-mandated treatment of their alcohol dependence.

Ignition interlock programs: It is my understanding that most of you have heard testimony from Dr. Jeffrey Coben from Pittsburgh and from Dr. James Frank from the Department of Transportation about the promising studies involving ignition interlock systems. Since their testimony last spring, several additional published studies have appeared which support their conclusions about the utility of interlock systems. In my view, the interlock programs in both Maryland and Virginia have been well planned and function effectively. I strongly endorse the adoption of a similar program in which Pennsylvania judges would be REQUIRED TO MANDATE the use of interlocks and subsequent monitoring for all repeat DWI offenders [later in 2000, Pennsylvania passed enabling legislation].

Permanent impoundment: I also recommend that you provide legislation which will require permanent impoundment of a car for individuals who have two or more DUI convictions, or in the case in which an individual has been required to drive with an ignition interlock, impoundment of a car if that individual attempts to drive without the use of the interlock.

Felony convictions for repeat offenders: Finally, too many drivers continue to drink and drive even under conditions of suspended or revoked drivers licenses. The stakes of doing so must be increased. I recommend that the third DWI conviction be designated as a felony.
Legislative progress is being made, but from my perspective, it is going very slowly. Nationally, we still have about 15,000 DWI deaths per year. We would never tolerate so many deaths in our school yards. Lowering the blood alcohol limit, mandated court use of ignition interlock programs, and better use of sobriety checkpoints are some of the many state legislative actions which would help prevent future deaths and injuries."
Currently, I am working on a book on the DWI problem designed to help survivors translate grief into worthwhile action with legislators and others. (bryce.templeton@drexel.edu)
---


My three-year-old grandson, C. J., was backed over and killed by a Diaper Delivery Service truck in a Lynnwood, Wa. apartment complex parking lot on May 18, 1994. The parking lot was the only play area for little kids.
That made me mad as hell and I am now a grandfather with an attitude. As others have said, get out of my way, I am on a mission from God and will not quit.
My family battled for almost four years and finally got what we called C.J.'s Law through the Washington State legislature. It is now in effect and requires delivery trucks with cargo boxes up to 18-feet long to be equipped with either rear crossview mirrors like those on the back of FedEx trucks or electronic sensing devices that warn truck drivers that a child or other vulnerable person is behind the truck.
With help from Sense Technologies, we are now fighting for a federal backing safety law. We have been told that Rep. Richard Gephardt, House minority leader in Congress, is very interested in such a law. Sense Technologies has developed and markets a highly effective Doppler radar sensing device.
I have a $50 rear crossview mirror on the back of the canopy of my pickup truck and a Sense Technologies $250 radar unit on the back of our family's van. Both work extremely well. The radar unit is far superior to the infra-red and ultra-sound units on the market at the same price. Basically, they are nothing more than parking aids.
As you read this and then look at our website, http://www.cjslaw.org, think about what would happen if you blindfolded yourself before driving from your home on your way to work. If you somehow avoided crashing, the first cop to see you would pull you over and ask what the hell did you think you were doing.
That is what the delivery industry has been doing for all of these years. There are no laws requiring them to have the rear view mirrors you and I have to have, by law, on our cars. That is because they don't have rear windows because of worries about their cargo. That is why I refer to the problem as blind backing. Delivery truck drivers, who are different types of victims, can not see where they are going when they back up. These incidents are not accidents. They are crashes that can be prevented.
Information for contacting me is on our website. I have a lot of additional information I can send you at no cost to you. It will help you focus your thoughts on what to tell your representatives in Congress. We want you to call or write them and tell them you support a federal backing safety law and that they should contact Rep. Gephardt.
We are working hard to develop a ground swell of grassroots support for a federal C.J.'s Law because we know the delivery and trucking industries will fight us hard. We beat them in this state and we will beat them on the federal scene. We do not have an organization or committee, just our family. And we are not trying to raise money.
I know nothing will bring C.J. back and I will never be able to enjoy teaching him to fly fish or help him work on his car. But in his memory, my family is doing everything possible to prevent injuries and deaths of little kids and elderly and disabled citizens. That is our mission. Please join us.
Dee W. Norton, a grandfather with an attitude.
---
My sister Martha was a red-headed dynamo, with sparkling eyes, fierce determination, and a ready companion for whatever seemed like a good idea at the time. She was third child, third sister and thoroughly fed up with hand-me-downs of every sort. She was hit by a car when she was 18 years old, just having finished her freshman year at Rosemont College. That was in 1960. Forty years later, she is still 18 in her spirit who lives on in mother, sisters and brothers. We often wonder what she would be doing with her life right now. I know I draw great energy from her spirit as I work very hard for the prevention of injuries.
---