Our mission is to reduce the number of injuries and deaths due to injuries,
through prevention, improved trauma care, and improved rehabilitation.
---


Domestic Violence around the World
"In 48 population-based surveys from around the world, 10-69% of women reported being physically assaulted by an intimate male partner at some point in their lives."
--World Report on Violence and Health WHO, 2002

"War is an instrument entirely inefficient toward redressing wrong; and multiplies, instead of indemnifying losses."
-- Thomas Jefferson

"More than an end to war, we want an end to the beginnings of all wars."
--Franklin D. Roosevelt



October 11, 2002

.
The War at Home: Domestic Violence and War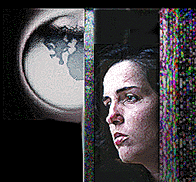 We at the Trauma Foundation are deeply concerned about the mounting rhetoric demanding the necessity of waging war on Iraq. We strongly disagree with this Administration's immoral demand to launch an unnecessary war which will result in the loss of many human lives, the further destruction of Iraq, and the avoidance of pressing problems elsewhere in the world and here in the US, such as healthcare, unemployment, violence, and poverty.

In addition to the objections mentioned above, war has many other ongoing tragic societal costs which we must also consider. One of those tragedies is domestic violence.

While the causes of domestic violence are complex and the problem of domestic violence in our society is widespread and should not be connected solely to war, during October, Domestic Violence Awareness Month, we'd like to highlight the problem of domestic violence and what some studies have revealed as one possible connection to war.

In January of 2002, researchers from Yale University and the Veterans Affairs Medical Center in West Haven, Connecticut published a study in the American Journal of Public Health which found that the following problems were significantly associated with combat exposure among men: 21% of current spouse or partner abuse; 27.8% of 12-month post-traumatic stress disorder; 7.4% of 12-month major depressive disorder; 8% of 12-month substance abuse disorder; 11.7% of 12-month job loss; 8.9% of current unemployment; 7.8% of current divorce or separation.

The study authors note that, "adujusted estimates indicate that without exposure to combat, [...] 21% of current abuse of one's partner or spouse would probably not have occurred had these men not been exposed to combat." (p.61)

Most of the combat experienced by these men had occurred during the Vietnam War–-over two decades before the National Comorbidity Survey (NCS) on which this study is based.

"The findings of this study provide new information on the long-lasting negative influence of combat exposure on our nation's mental, social, and economic health...and the detrimental effects on male veterans and their spouses or partners." (Prigerson, HG et al. Population attributable fractions of psychiatric disorders and behavioral outcomes associated with combat exposure among US men." American Journal of Public Health, January 2002, Volume 92, No.1.)

This study does not address what happens to women who experience combat and the problems that they might experience as a result.

What can we do?


• End domestic violence by volunteering in your neighborhood. Call 1-800-799-SAFE and get help!
• Support the Family Violence Prevention Act of 2002.
• Participate in activities planned during October, Domestic Violence Awareness Month.
• Protest the war with Iraq and support peace here and abroad.

Some resources:
Family Violence Prevention Fund http://www.endabuse.org/
National Coalition Against Domestic Violence http://www.ncadv.org/
Physicians for a Violence-Free Society http://www.pvs.org
Safe Horizon - Domestic Violence shelter tour http://www.dvsheltertour.org/
Feminist Majority http://www.feminist.org/other/dv/dvhome.html
Let's stop domestic violence http://www.famvi.com/
Not in Our Name http://www.notinourname.net
United for Peace http://www.unitedforpeace.org
MoveOn.org http://www.moveon.org
Global Exchange http:www.globalexchange.org
WHO Report on Global Violence